Justin Brook (Spring 2017)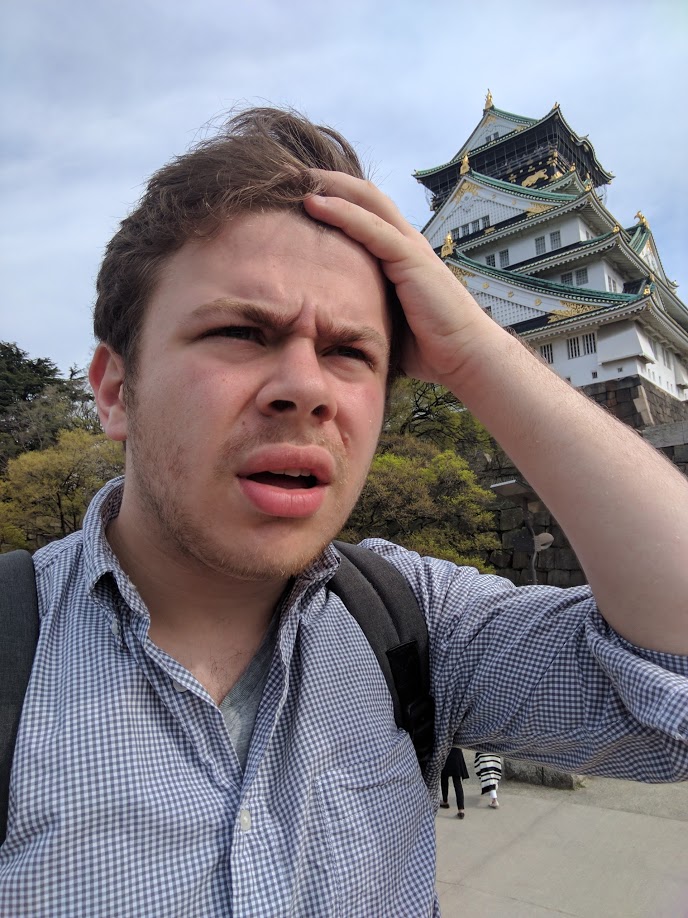 Hello everyone, my name is Justin Brook and I graduated from the University of Illinois Spring of 2018. I went to study abroad at Konan University through the Year-in-Japan Program for the spring semester of 2017. My major was linguistics with a minor in EALC. 
My time at Konan University and more generally my time abroad in Japan really helped me grow as a person and allowed me to experience a culture totally different from the one I grew up in. For me, the best part of studying abroad was the homestay experience and being able to interact with Japanese students on a regular basis. Living with a host family really allowed me to experience Japanese culture--something you can't get through living in a dorm. Furthermore, being able to regularly interact with Japanese students allowed me to practice Japanese while also making a lot of close friends that I still talk to even now. For people who want to intimately experience Japanese life and culture while also vastly improving their Japanese language ability, the Year in Japan program is a perfect fit. 
While the beginning of study abroad (especially if it is your first time abroad or your first time in Japan) can feel like a dream, it won't stay like that forever. There are difficult times and living in a foreign country is no easy feat. However, being forced to step out of your comfort zone is a great experience and can really help you grow as a person, as it did for me. 
Overall, I not only vastly improved my Japanese language skills and made friends from all over the world, but I was also able to create many memories and gain a lot of experience during my time abroad in Japan that will continue to influence me for the rest of my life.