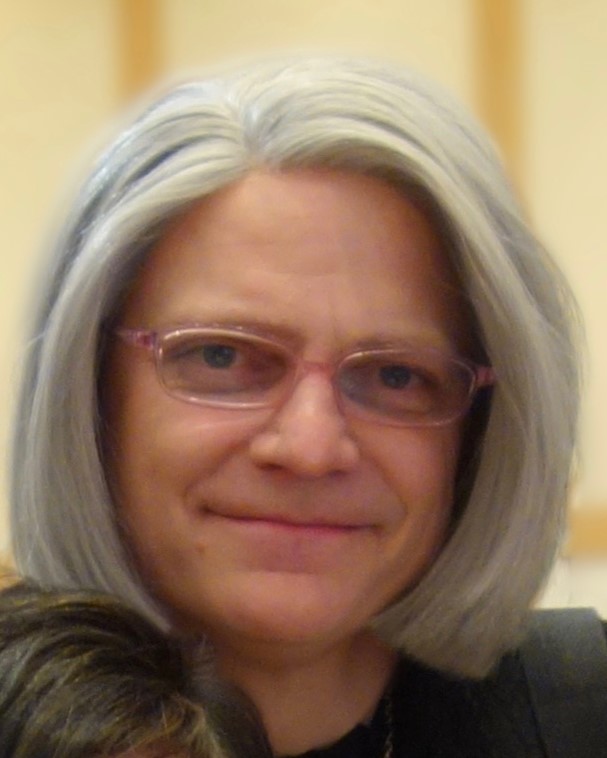 Professor Rachel Thorn (AY 1985-1986)
Faculty of Manga, Kyoto Seika University
When I joined what was then known as the Konan-Illinois Year In Japan program in 1985, I could never have imagined that I would someday be teaching comics in a Japanese university. It was the peak of the Bubble Economy, and no one outside Japan, other than Frederik Schodt, knew anything about manga or anime. Most of my fellow students were interested in either 1) learning Japanese business knowhow and making a lucrative career of it, or 2) discovering the Mystical Orient, through tea ceremony or Zen. I actually just followed a girl here. But as it turned out, she was following another girl, so that didn't turn out the way I had hoped. When I did discover manga, it seemed like just a fun way to learn Japanese, but then I read, on a friend's recommendation, HAGIO Moto's The Heart of Thomas (萩尾望都『トーマの心臓』), and I was hooked for life. Today, I'm an Associate Professor in the Department of Comic Art at Kyoto Seika University, a program I helped create in 2000. A year abroad can be a life-changing experience, but only if you keep an open mind. To paraphrase Bilbo Baggins, "It's a dangerous business, going out your door. You step onto the road, and if you don't keep your feet, there's no knowing where you might be swept off to."