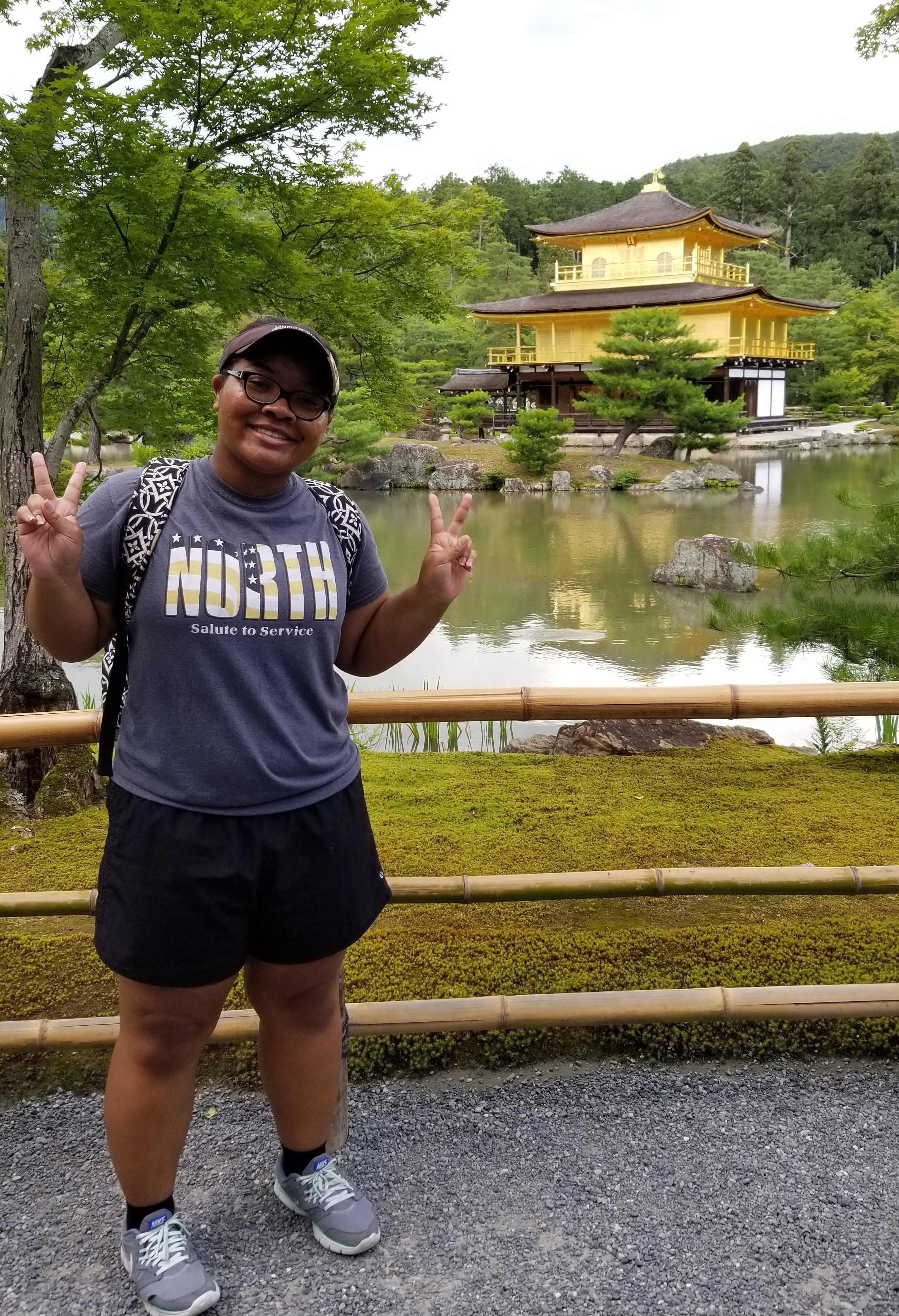 Stephanie Finch (Summer 2018)
August 29, 2018
Hello, everyone! My name is Stephanie Finch, and I studied abroad at Konan University in Kobe, Japan during the 2018 summer session. A little about me: currently, I'm a junior at the University of Illinois at Urbana-Champaign, and a Double Major in Creative Writing and English. I've always loved the Japanese culture since I was three-years-old, thanks to anime and Japanese role-playing video games, so I was so excited to know U of I had a study abroad program to Japan and overjoyed to know I was accepted into it!
I had an amazing time while overseas, and I definitely recommend everyone to visit Japan at least once in their lifetime. The country is extremely beautiful. There is nature everywhere, and the air feels very fresh and clean. The Japanese people are very kind - they'll help you with any problem! On my first day to class, I ended up lost going home by train and I asked a police officer for help. Not only did he actually pull out a map and show me where I needed to be, and count for me how many stops, but he gave me my money back (you have to pay to ride the trains) and some change! Another example is that one of my classmates had lost his wallet in the torrential rain, and several Japanese people stopped what they were doing to help him find it!
Speaking of how nice Japanese people are, my host family was incredible. They were the sweetest people you could ever meet. I had great conversations with them. It was cool to educate them on American living, while I learned more about their culture and the Japanese language. They even drove me to Nagoya, which is about three hours away from Kobe by car, because I merely wanted to visit it! My host family truly treated me like their own daughter, and I really enjoyed my time with them. I definitely plan to see them again the next time I come to Japan! 
The Japanese courses at Konan University are very good. It was awesome to be able to utilize what I learned as soon as I left the classroom. The staff and teachers were always supportive, and I loved my classmates - they were all so nice and fun-loving, and we hung out all the time. Several of them are my friends, and we still text on Line and want to meet again in the future! 
Overall, I think everyone should come to Japan! I loved being able to accomplish one of my dreams, and I left with a second family, friends, better Japanese proficiency, and many many memories I will always cherish! It was truly the experience of a lifetime!